Newsletter involves sending out informational and product- oriented content to interested and potential customers. Companies utilize newsletter as a mean of notification and communication to keep their customer informed about product arrivals, sales and promotions. It has considerable impact on sales campaigns such as develop purchase and research the recipients.  In order to help you get the most out of it, we will introduce you how to configure the newsletter block on your side in this tutorial.
To get started, you must download and purchase the theme package at our website. The module will be installed by default and ready for you to use.
Step 1: Go to BackEnd Office 
Step 2: Go to Modules and Services (1)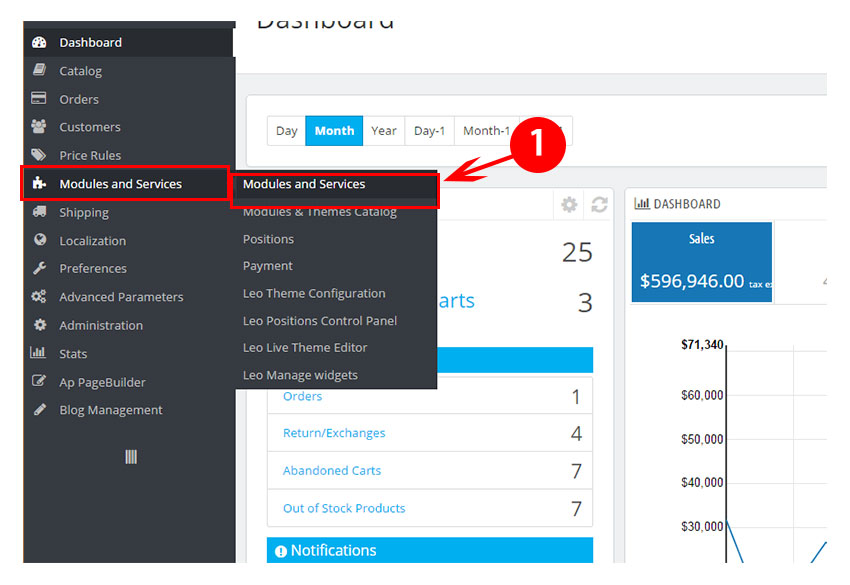 Step 3: Search for the Newsletter block (2). Once you find the module, click Configure (3) and it will prompt to Configure Newsletter Block page.
Step 3: At this page, you will be able to configure various setting as below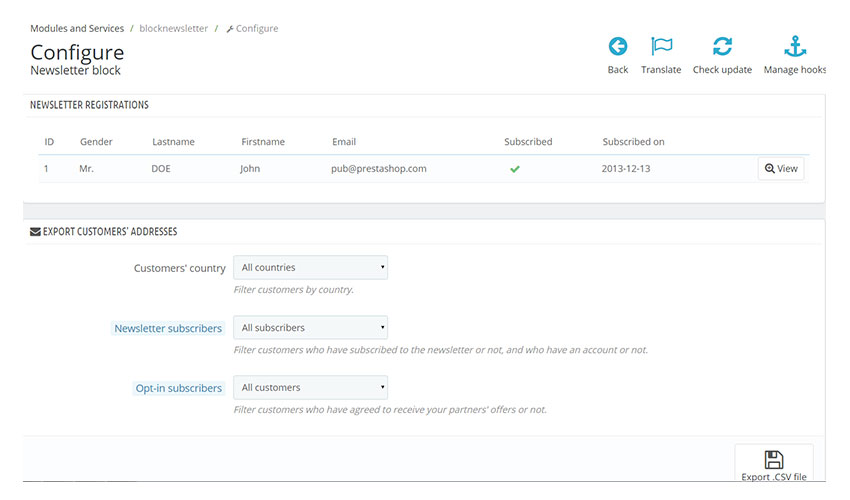 There are swich button which you can enable or disable to verification and confirmation email after subcribtion.
Specify welcome voucher code or leave blank to disable.
Search for customers' email addresses or check the list of newsletter registration.
You can also filter customers by country, newsletter and opt-in subcribers.
After configuring, click Save button to apply all your changes and go to your page.
If you have any further questions, visit our forum or contact us through Email. We will try to answer and solve problems for you as soon as possible.
Related posts