Apollo introduces you the best FREE BigCommerce Apps for e-commerce store using BigCommerce templates. These 7 popular apps will definitely make you satisfy with higher rate of conversion cart, customer traffic and an impressive sales figures.
SEO doctor is a must-have app for BigComemrce if you want to see customer traffic to your store regularly. By using FREE diagnostic reports of SEO, you will receive the list of issues that prevent your shop from getting higher ranking through search engines together with many recommendations about how to fix those problems.
The best part is that only if you want real human experts to help you solve the problems rather than SEO software will you have to pay one-time cost of 299$. But don't worry! If you don't see your shop have better ranks within 30 days, you will be given 100% money back.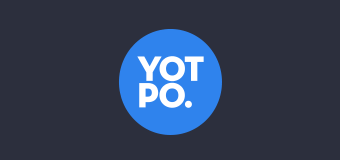 Yotpo is a powerful tool for any BigCommerce business since it helps merchants increase 9X more customers' reviews. After that, showcasing feedback on product pages and other social media pages in attempt to build the trust of other buyers and increase sales.
Yotpo creates Review templates and send them through email after customers purchase. Those email forms are simultaneously inserted the pictures of related products to stimulate customers to come back and keep buying. Merchants can also offer special discount in gratitude for customers' reviews. By doing this way, you can see 5700+ orders from offered coupons.
Zopim provides Live Chat area to give customers best supports in time. You can track who is on your site and what products they are viewing, which is the best feature, allowing you to capture customers' favorite and give relevant advice.
Specially, there are many other useful tools like proactive chat triggers, IM integration, and intuitive configuration dashboard.
Unlimited Upsell is truly a smart app for merchants to make a boom in sales. The principle of operation is when customers click on Checkout button, there is a pop-up window, which shows specific products. However, the app will calculate the cart size and cart content to offer proper up-sell products as well as different types of promotion, such as buy one get one free, 50% discount or spend 100$ get one free and many more.
If customers are missing out better products for just slightly higher cost, this app might be the best way they find about it. Moreover, you will run right marketing campaign to increase sales based on cart analyzed statistics.    
Sweet Tooth allows you to create your own branded points-based loyalty program. If you reward customers now, they will return in the future. These points can be redeemed by customers for coupons they can use at checkout. This app will encourage customers to keep purchasing on your store to collect more points and take back corresponding valuable gifts.
More than 10 million people and BigCommerce business use MailChimp because it helps the work of marketing campaign become easier. With this app, shop owners can send personalized product recommendations to individuals in just few clicks. You can also follow the efficiency through reports which measure ROI, the number of products sold on each automatic marketing campaign.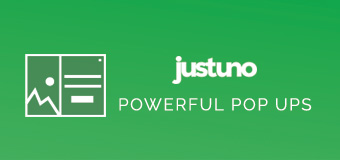 Justuno is used to design effective pop-up promotions that will boost email signups, social growth and most of all, sales conversions. You can make it more interesting by setting up promotional offers so that visitors are given a coupon when they submit an email or share on social media. Those promotions can be done on entry, exit intent and even in the shopping cart.
Related posts