In this tutorial, we will provide steps of how to change themes in Shopify Theme. We build module  is very easy and simple to config. By this way, you can change colors as you need.
Step 1: Navigate to themes>>customize theme
First , You login to back-end of Shopify Theme then go to Themes>>customize Theme
Step 2: After loading page, you can see slide bar with your shop name at right position.
Step 3: You can choose "general" to change theme colors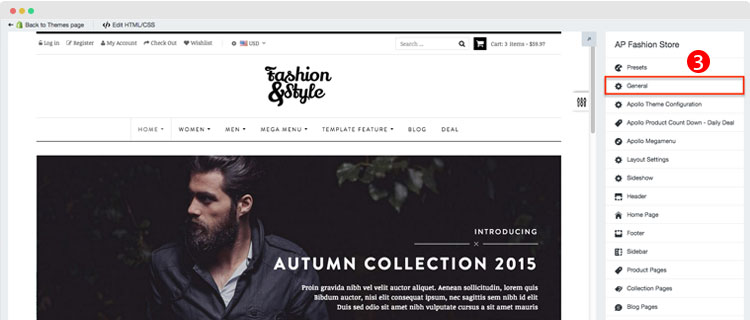 You can change color at :
General colors
Body Text
Button color
And Typography to change font for your site if you want
Step 4: And click " save changes" to save your change.
Conclusion :
We hope that the tutorial is helpful for you and do not hesitate to share your idea or ask us if you have any question.
Related Posts
Related posts