Dear beloved customer,
Have you been lucky for getting prize? How do you feel if you are winner? I am so excited about bring good news to you.
Envato market is running a promotion for customers. 20 random winners from all will have chance of taking prize valued up to $100. The rule to enter competition is very simple. Only by writing an author or testimonials for the producers or items you recommend can you get a big prize. It is interesting, is not it?
The deadline to enter competition is Friday, March 18, 2016 (11pm AEDT). Why are you hesitating for this big prize?
You can read more about the rule and prize by following information in the image and link attached below: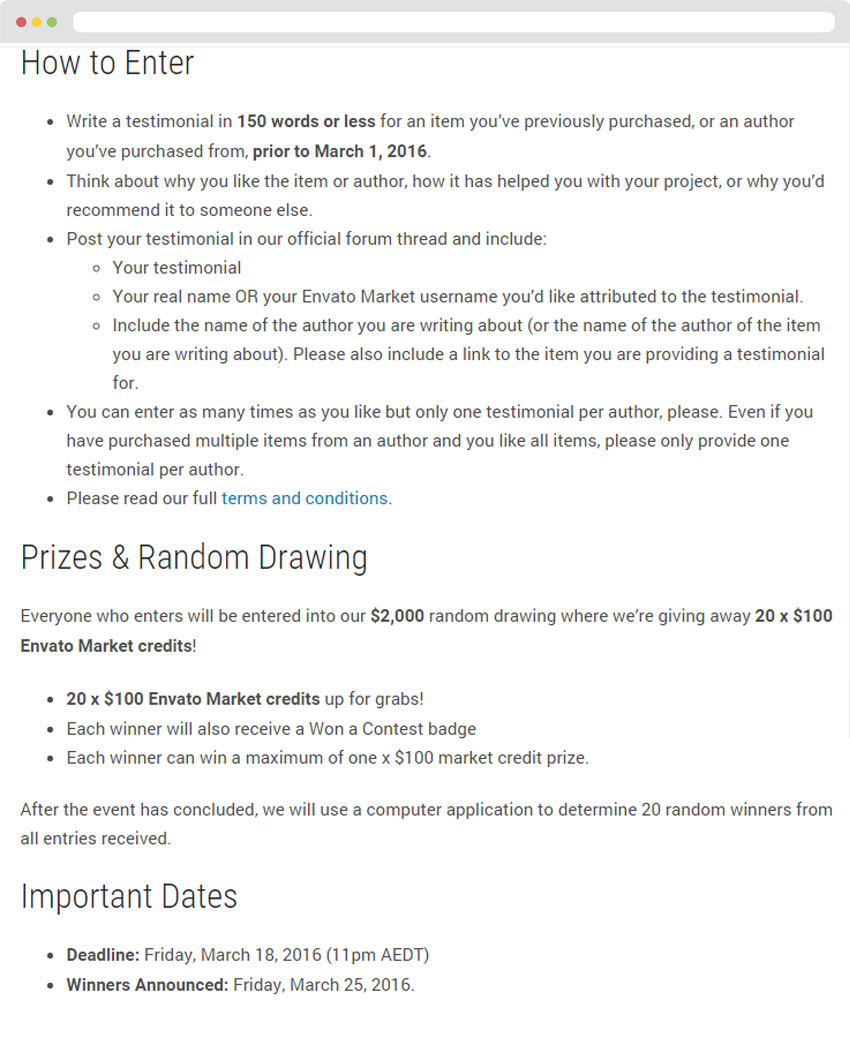 You buy our theme at here :
Click to Join
Wish you luck and become the winner.
Sincerely thank.
Best regards,
Related posts